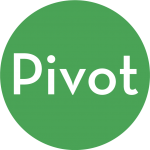 PivotHR exists to improve productivity, retention, recruitment, well-being, and health by making integrative well-being accessible to employees who need it now more than ever before. We are pivoting the way companies view human resources, helping businesses like yours incorporate programs that help improve communication, as well as increase productivity and retention.
We partner with workplaces to create connected, purposeful places to work in a way that strengthens your business, inside out, top to bottom. When you hire Pivot HR, we conduct a health and well-being assessment to determine exactly how we can help you do just that. By conducting an anonymous assessment of each employee and reviewing the utilization report from your insurance company, we curate custom programs for your people centered around therapies including yoga, mindfulness, parenting coaching, diversity and inclusion training, nutrition, and more.
Early Stages
I started as yoga trainer and getting more and more close with people who came for yoga classes, I saw that it might not be all I can do for them. Then I started thinking about elaborating my own complex lifestyle program. I already had a bunch of ideas – so it started swiftly.
Career Start
With my medical degree in endocrinology I was able to smartly combine yoga techniques together with correct nutrition recommendations and come up with a neat program that would improve self-comprehension of many people struggling with their weight problems and overall dissatisfaction.
My clients – people are diverse,
but one thing unites all: an active position in life.
It's time to take care of your health now! All you need to do is just send us a message via the form below.